Thank you, Department of Ecology, for the aerial images!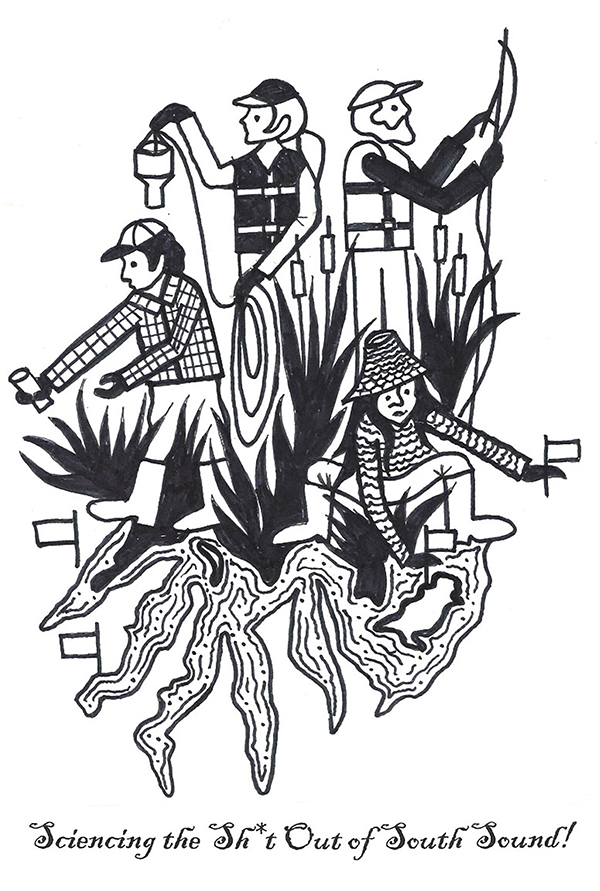 In memory of Howard Leggett
Although everyone has Zoom fatigue, in-person gatherings are still not safe. Please stay tuned for some South Sound Science updates in early May 2021. We are all looking forward to the next time we can assemble in person.
You can view all the presentations and listen to the full audio of the 2018 symposium here.
---
South Sound Science Symposium Planning Committee
Jesse Barham – City of Olympia
Dayv Lowry – NOAA Fisheries
Mya Keyzers – WA State Dept. of Ecology
Tom Kantz – Pierce County
Dan Calvert – Sentinel Landscapes Partnership
Allison Osterberg – Thurston Regional Planning Council
Julie Masura – UW Tacoma
Sayre Hodgson – Nisqually Tribe
Jean Frost – WA Dept. of Health
Bob Simmons – WSU Extension
Erica Marbet – Squaxin Island Tribe
Scott Steltzner – Squaxin Island Tribe
Mindy Robert s- Washington Environmental Council
Erin Ewald – Taylor Shellfish